Market Opportunity – Better, Cheaper, Faster
Creating the facility from scratch and combining it with digital platforms – new efficiencies will be created.​
This will result in better quality food, cheaper (saving on storage and transport costs), and available quicker and​ faster to the consumers and buyers. ​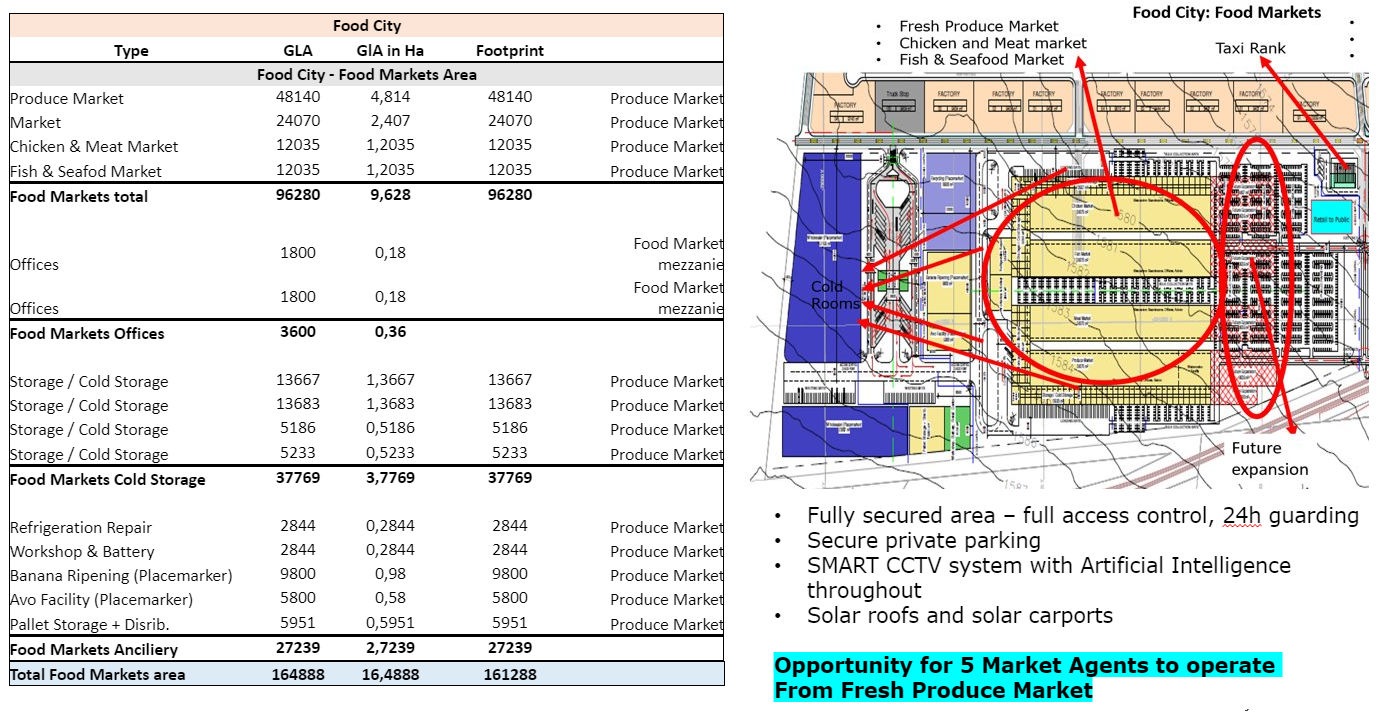 MARKET OPPORTUNITY – EXPORTS
West Rand Mega Park will enable manufacturers, growers, and Agri-processors to access the export market.

​

South Africa is a large importer of manufactured goods and processed food products. Many of these products have been 

produced in South Africa, exported, and then imported as processed products. 

​

With West Rand Mega Park and its manufacturing and  Agri-processing facilities, we can increase South African exports of

processed food products.

​

West Rand Mega Park to Rotterdam within 3 weeks! 

TRANSNET Rail Freight network is on the property making it 

possible to export from the facility.